AvPlan EFB 7.10 for iOS is now available from the App Store. This release adds a number of new features and improves a few others;
RNAV approaches can be inserted into a flight plan by dragging and dropping on the map and terminal page.
New flight plan report formats (3 new in total)
Correct altitudes of ADSB targets for the local QNH
Big improvements to aircraft model syncing across your devices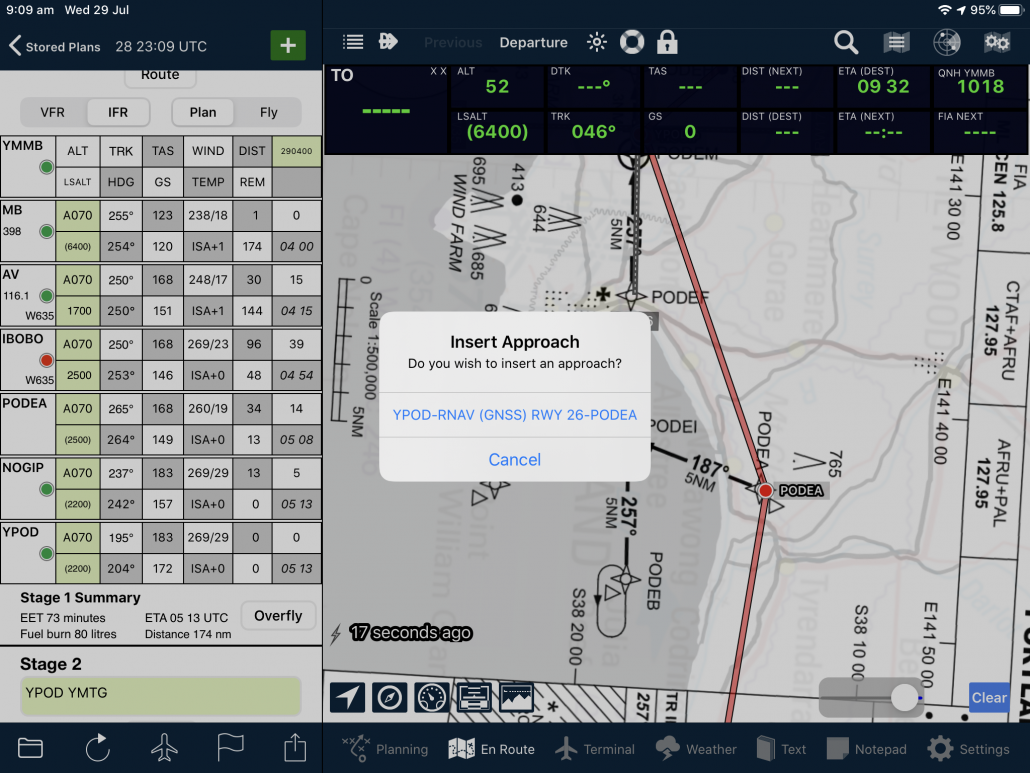 Insert RNAV Approach
Use the drag and drop function on the map or terminal pane to insert an RNAV approach into your plan. Insert an initial approach point and the app will prompt you to choose the relevant approach and insert it into your flight plan.
Flight Plan Reports
Pro users now have the option for three more types of flight plan reports. Two different options for landscape reports and a new portrait report.
The flight plan reports can be viewed and selected under Planning, View/Print Flight Plan Reports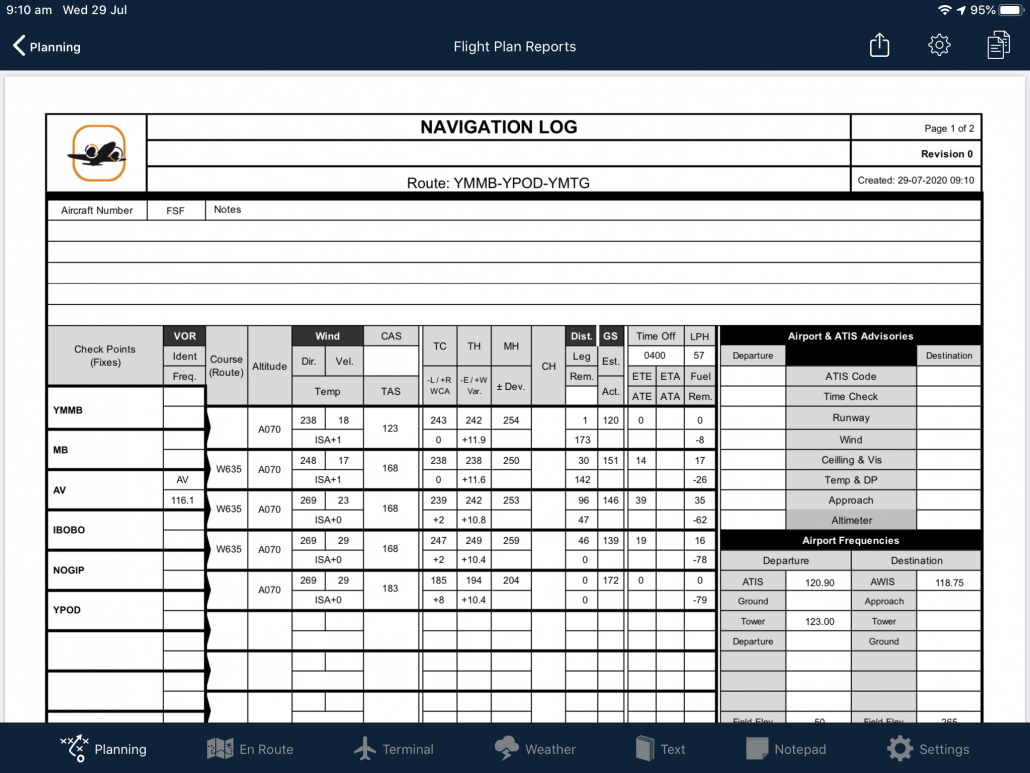 Aircraft Profile Syncing
In this release we have greatly improved the way aircraft profiles sync across your devices. We've completely reengineered the way we sync content in AvPlan EFB, and aircraft profiles is the first of many improvements this will bring to the app in the future.
ADSB Altitudes
AvPlan EFB 7.10 now corrects the altitudes of traffic received from a directly attached ADSB receiver. Altitudes are now converted from a pressure altitude to the altitude based on the current QHN. This happens automatically for all aircraft below the transition altitude.
See the AvPlan Omni page for a list of currently supported ADSB devices.
Flight Logging
Flight logging is also greatly improved in AvPlan EFB 7.10. AvPlan EFB will do a far better job recording block off/block on times, departure events on multi stage plans and even go back to Plan mode automatically after your flights complete.
Other Changes
AvPlan EFB 7.10 also includes a number of fixes and small improvements.
An issue where minimum variable reserve causes a negative margin is resolved
Fix in issue when cancelling a plan via NAIPS
Fix an issue getting multi stage SPFIB briefings when an alternate is present
Fix an issue where the app could crash accessing an approach plate with many annotations