WE THANK the Australian musician, James Morrison and his brother John for inflicting the aviation bug on ABC radio producer, Lyn Gallacher.
Lyn knew little about flying and even less about navigating, but a work trip to outback Australia with the Avplan EFB customers-musician-pilots at the helm, changed all that. Surprisingly (to Lyn) she loved every airborne minute and even more surprisingly (to everyone) she is now learning to fly at the small rural aerodrome at Leongatha near her Victorian home.
Story + photos by Lyn Gallacher
The Music Tour That Became All About Flying: Well that's how it turned out for me.
Earlier this year I was invited by the Queensland Music Festival (QMF) to tag along with Ian Cooper and Ambre Hammond as they performed classical and gypsy music in remote corners of Far North Queensland.
Five of us, with a whole heap of sound gear and not-too-many-spare-pairs-of-shoes, piled into a Piper Navajo with AvPlan EFB as our best friend and primary flight planning tool for this tricky landscape. We even shared our breakfast with it.
This trip was the second leg of a tour that began with QMF Festival Director and sax player James Morrison at the helm. The pilot for our section was his brother John, who is also a brilliant drummer.
Our leg was Burketown-Weipa-Aurukun-Hope Vale-Atherton-Innisfail. After I left, the others continued to Palm Island, Charters Towers and Gladstone.
Prior to this tour I knew nothing about small planes and had even less interest in them. Now, because of this experience I am learning to fly. It changed my life.
I have 9 hours in my logbook. I have an ARN. And my CASA medical is booked for next week. But, it was not meant to be this way. This was supposed to be a story about music. And that is just it. The musicians WERE wonderful. Ambre and Ian are incredible performers. Everywhere we went audiences knew they were being treated to something special. Who could imagine dropping into a world-class classical music concert in Burketown? Some of the children in Arakun and Hopevale had never seen a violin before, let alone heard Rachmaninoff. It was remarkable. Nevertheless, what made it remarkable was the aeroplane, and how it got us from place to place.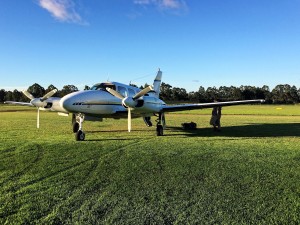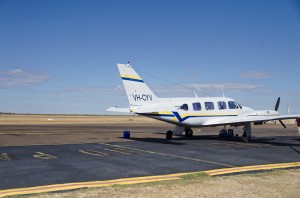 As part of the radio program, I recorded much of the cockpit chatter between John and Ian. Here were two astounding musicians (Ian Cooper was our co-pilot) who were as comfortable flying as they were on stage. Listening to their banter about cloud-cover, bird strike and the dubious drunken information given to us from locals about a seldom-visited airstrip on which we were about to land was hilarious. And as I recorded the sound I found myself locking into aviation language. It was a whole other world.
From my passenger position I could see John's iPad displaying AvPlan EFB on the dash and I started to tie in what I could see on the screen with what was out of the window. Our flight up the Gulf of Carpentaria was spectacular, but what made it even more spectacular was that this wasn't just a scenic flight. We had a mission—to bring music to remote communities—which meant performances in the evening and schools workshops during the day. It was exhausting, demanding and exhilarating work. Yet the music was, and is, what professional musicians do all the time.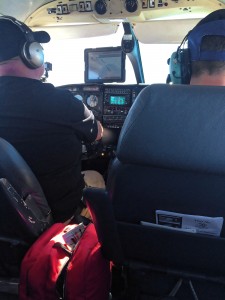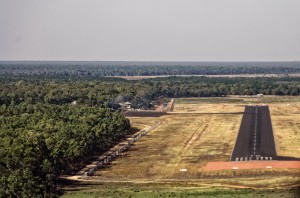 Flying, however, is different. We got to places that would not have been possible to access any other way and we met people who we could not have otherwise encountered. I saw an Australia I'd never imagined, and I saw how important small planes are in these locations.
Just as music serves as connective tissue between odd cross-sections of humanity, so does flying. But you, as an AvPlan EFB blog reader already know this. I'm a bit slow catching on, but I've got it now.
Lyn Gallachor is an ABC RN Producer-Earshot 
Lyn's show about the trip went to air on 16 December, 2015.
https://www.avplan-efb.com/wp/../shared/content/uploads/2015/12/Lyn-FNQ-9.jpg
1656
2500
Kathy
https://www.avplan-efb.com/wp/../shared/content/uploads/2016/10/newlogo2.png
Kathy
2015-12-15 11:05:29
2015-12-16 23:30:23
Flying Virtuosi