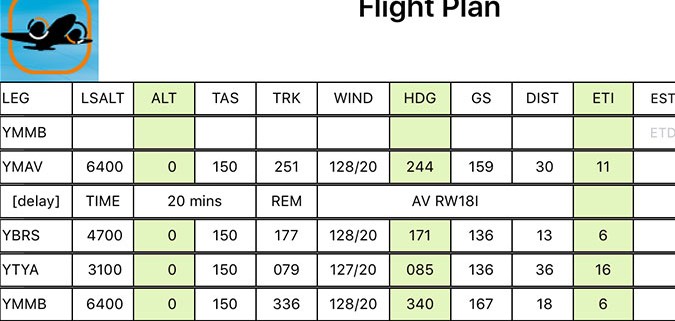 Got some aerial work you wish to do at/around a particular waypoint?  Wish to add it to the flight plan so the time can be accounted for in fuel calculations, arrival times, etc?  Here's how to do it!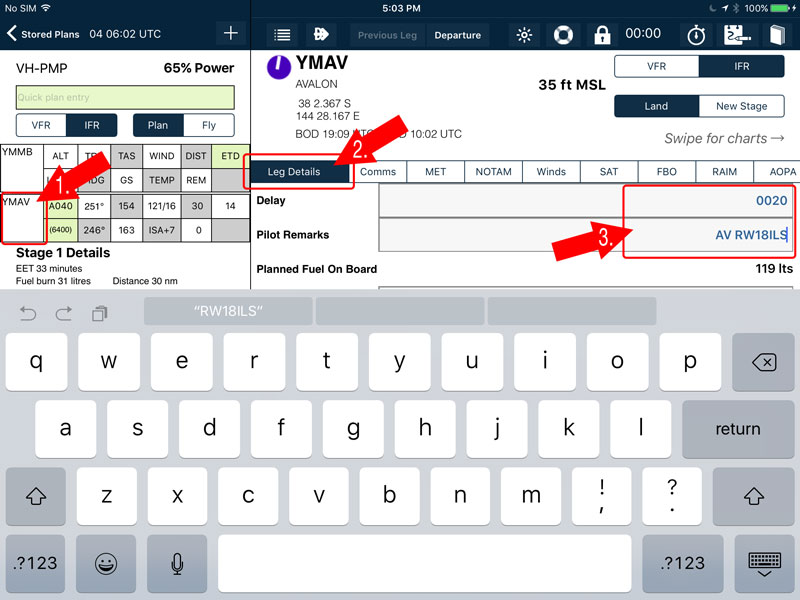 Tap the line corresponding to the leg you wish to complete the air work.  This is a short-cut to open the Terminal pane information for that place.
Ensure that the Leg Details tab is selected (if it isn't already).
Tap in the Delay field and type in the amount of time you plan to do aerial work.  This is in HHMM format – e.g. One hour and fifteen minutes would be entered as 0115.  In the above example, 20 minutes has been entered.  Tap in the Pilot Remarks field and describe the nature of your delay/airwork.  The information in this field is sent as a remark to your local aviation authority when you submit your flight plan so they can have an understanding of your intentions.  Make sure to use the correct phraseology – if in doubt, ask for clarification from the authority for the exact details required in the remarks.
Now that you've added this data, the overall times for the flight will be recalculated and amended accordingly.  In AvPlan EFB version 6 and higher, the Delay details will also be included as a separate line item in the printed flight plan page (see below).  Tap Planning > Print/Send to print or email this file.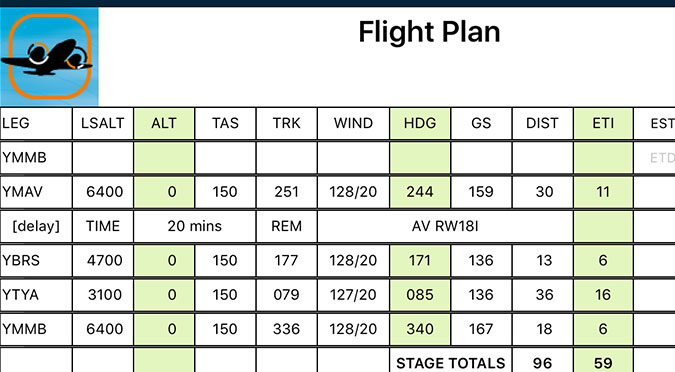 Give it a try the next time you are planning some air work.
https://www.avplan-efb.com/wp/../shared/content/uploads/2016/02/Feature.jpg
372
675
Evan
https://www.avplan-efb.com/wp/../shared/content/uploads/2016/10/newlogo2.png
Evan
2016-03-18 06:00:46
2016-03-17 21:43:38
Adding a Delay