AvPlan EFB 7.4 brings support for weather in New Zealand. We have added METARs, TAFs, ATIS, ARFOR and NOTAMs which update in almost real time.
NZ Weather is available to users with IFIS logins. Enter your IFIS details into the app in Settings, User Settings, IFIS Details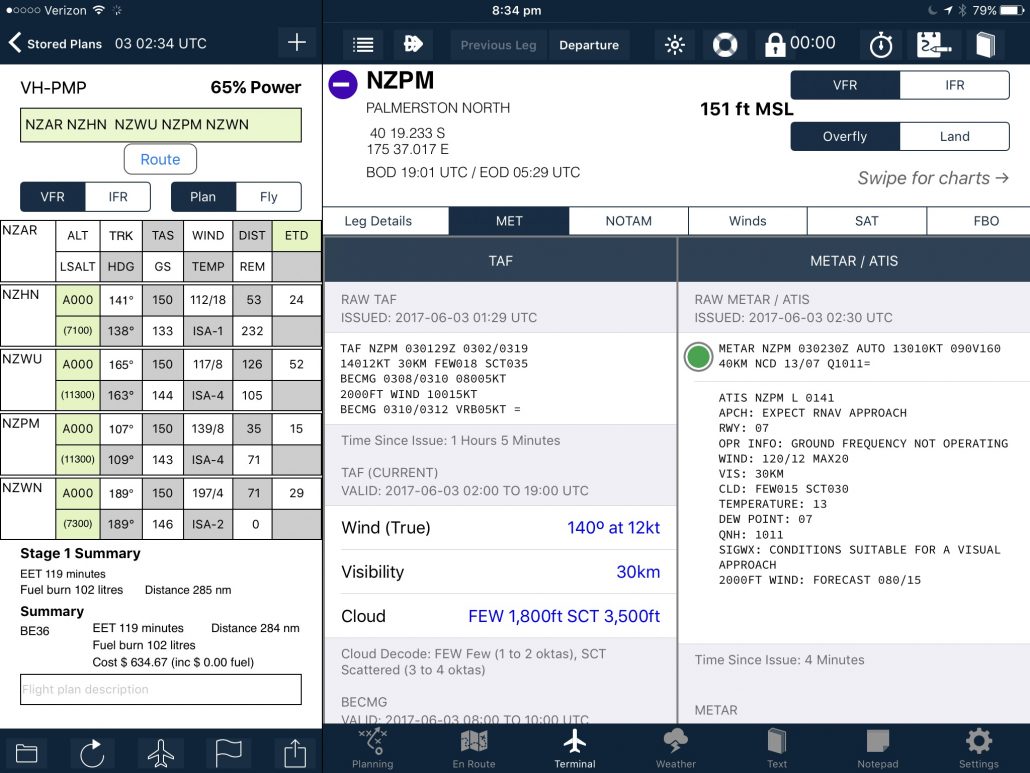 Double tap on the map to view the ARFOR for an area.