AvPlan EFB 7.7.8 is now available in the Apple App Store as a free update for all users. In this release we have incorporated some of the fuel planning changes in the newly updated CAAP 234-2. Additionally we have made changes to add airport diagrams to all subscriptions and enable Mega Zoom for all subscribers as well.
Mega Zoom
Mega Zoom automatically loads the airport diagram onto the map as you zoom in. You will see your location, weather, traffic and flight plan also depicted as well for the ultimate in on-ground situational awareness.
Adjust the opacity of the plate with the slider, and remove the plate with the Clear button (these controls are present only when a plate is being overlaid).
Airport Diagrams
Airport diagrams for all airports published in DAP are now available for all subscribers (previously these were only available for those with the IFR and/or Pro upgrades). These diagrams are now on the first page as you swipe on the Terminal pane.
When you land at and airport, the airport diagram will automatically load once your ground speed drops below 30kt.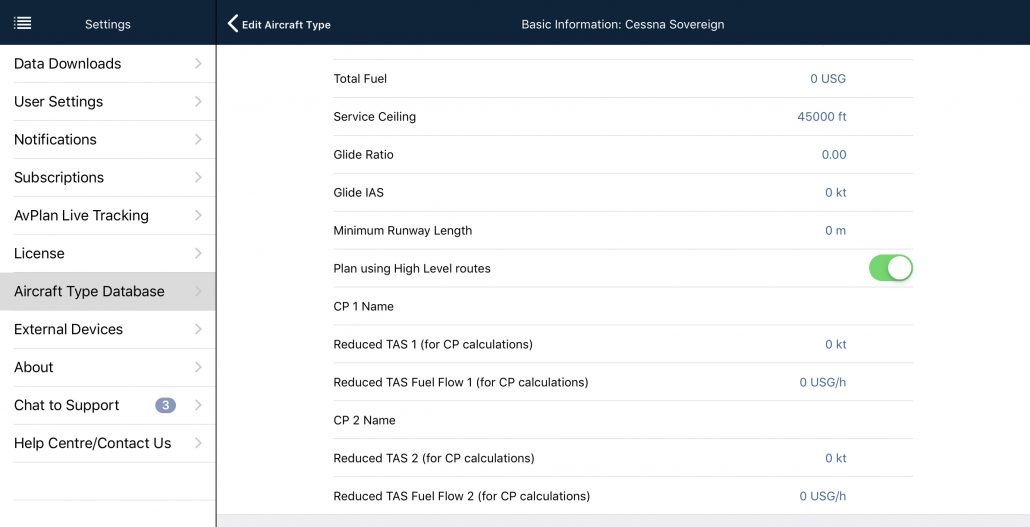 Fuel Planning Changes
In November 2018 new fuel planning requirements were published by CASA for Australian pilots. In this release we have added support for most of these changes. We have enforced a minimum of 5 minutes for a variable fuel reserve (if present in the aircraft profile).
Additionally we have added support for up to two critical points in the aircraft performance model. If present, these will be plotted on the map with the name of the critical point. Also, if the fuel requirements from these critical point calculations results in a fuel burn greater than that in normal operation, these will be reflected as Additional Fuel in the fuel plan.
Critical point calculations are available to all Pro subscribers and can be edited in the aircraft profile under Settings, Aircraft Type Database, Your Type, Basic Performance.
Additional Changes
We have made the following additional changes and fixes in this release;
Support for the new iPad Pro
Performance improvements in the Apple Watch app
Performance and power savings in the iPad and iPhone app. GPS will now be disabled in the background once you are stationary for a period of time.
The Avidyne IFD 440/540/550 can now be enabled and disabled with a switch under Settings, External Devices
Some issues with uploading flight plans to the IFD 440/540/550 have been resolved
Fix an issue when special characters are used in user waypoint names
Fix an issue when planning a flight where a TACAN and NDB are present an an airport