AvPlan EFB 7.5.3 is now available from the Apple App Store. This maintenance release adds the following new capabilities;
Graphical Area Forecasts with a line feature will have that line depicted on the map (see image below)
Graphical Area Forecasts with a point feature will have that location depicted on the map
When you tap on a sub-area in a GAF you will see the times depicted in both UTC and local time. The sub-area name will also be highlighted as well.
In this release we have reduced the automatic briefing update rate to once per hour (from every 15 minutes) and also changed the default to download low resolution GAF and GWPT images.
You can view high resolution GAF images under Weather -> Graphical Area Forecasts or under Weather -> NAIPS Charts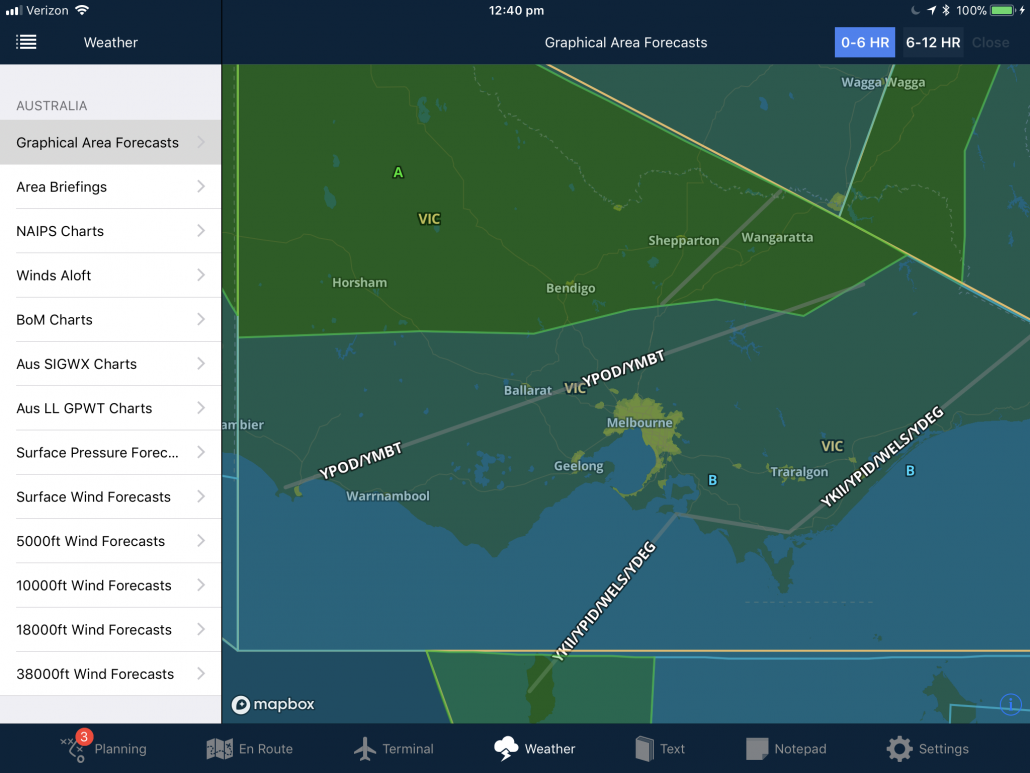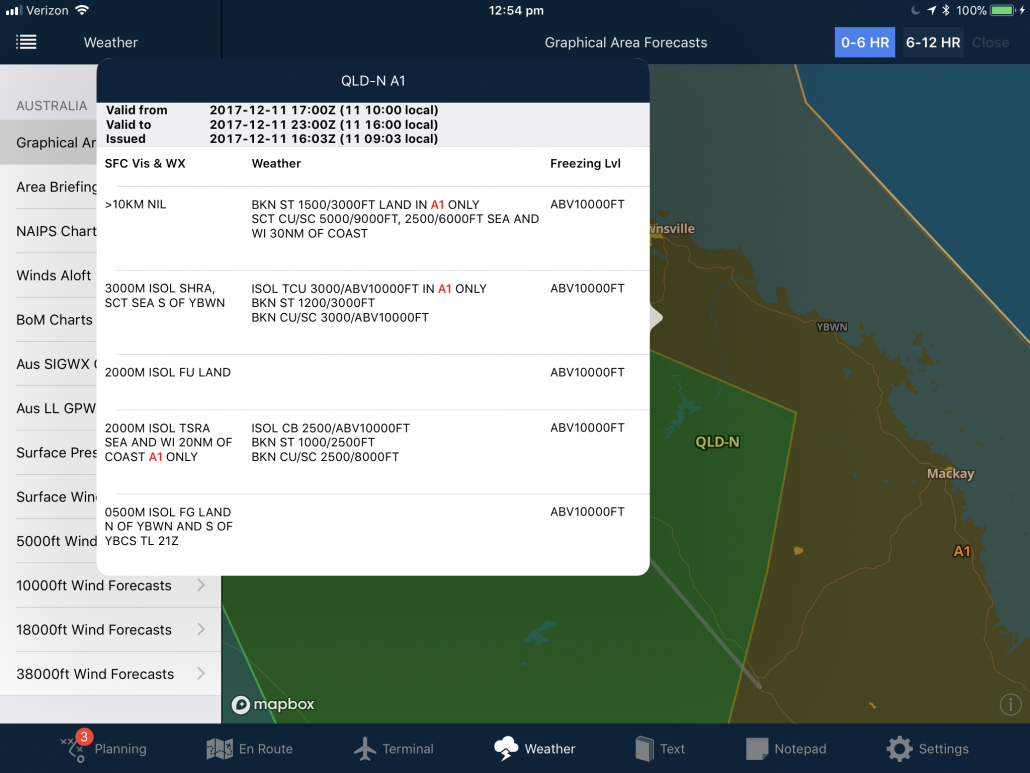 1
Times in UTC and local time
2
Current sub-area names highlighted in forecast text
3
Individual locations referred to in GAF text are depicted on the map
Additionally, we have made the following minor tweaks and resolved the following issues some users were experiencing;
The quick route editor accepts route identifiers
Refresh the list of NAIPS charts under Weather every 15 minutes
Sort the NAIPS charts so the GAF and GWPT charts appear at the top
Numbers in an SPFIB are not detected as phone numbers
Dont reset the current image back to the first one when viewing the IR satellite, SIGWX or other graphical overlays
Fix AirDrop on iOS11 devices
Better support for the iPhone X
Fix an issue where some documents could not be selected to print
Fix an issue where the new Graphical Area Forecast option under Weather could disappear