Did you know AvPlan EFB is still the only EFB in Australia which graphically depicts AIRMETs? AIRMETs are now issued when deteriorating weather conditions appear after a GAF is issued.
AIRMETs were introduced into Australia in November 2017.
AvPlan EFB will automatically notify you when an AIRMET is issued which covers your flight plan, plus it will graphically depict this over any map as a purple area. Tap on the icon to view the text of the AIRMET (conveniently translated into plain english as well!)
Which is far easier to interpret?
Additionally, all GAF areas are graphically depicted on the Weather pane.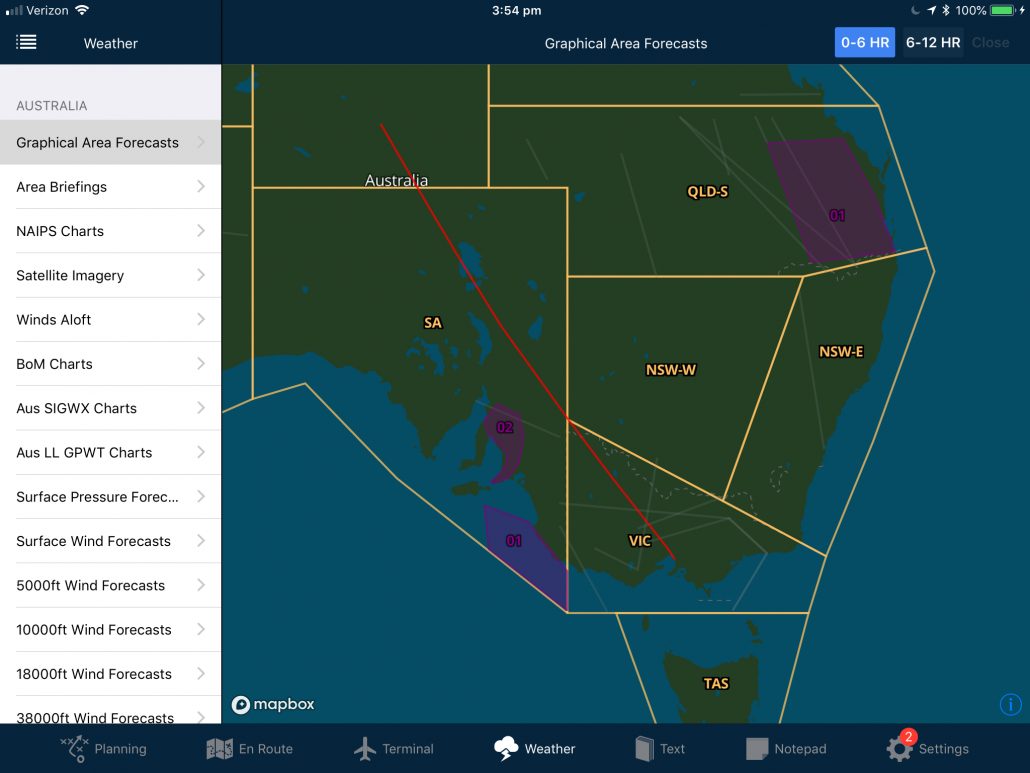 4
Graphically depicted forecast areas