A couple of weeks ago, we looked at the Nearest Items popup.  That was a single tap on the map, and shows all things to do with the ground.  Now, it's time to look at all things in the air – otherwise known as the Select Airspace popup.
The Select Airspace popup appears any time you double-tap the map: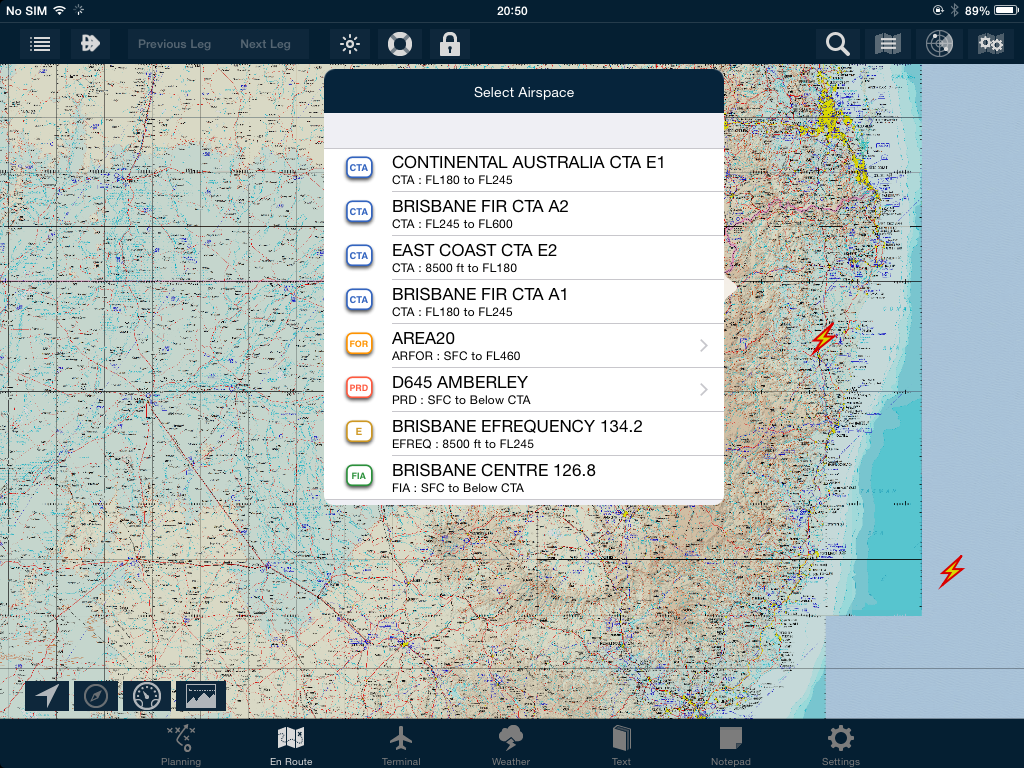 You can do this anywhere, and on any map.  Displayed in the resultant list will include all of the known airspace (other than Class G) above that very point.
Tapping any of the entries will momentarily highlight them on the map.  For example, here's a class C step around Brisbane:
At the bottom of the list in the above picture, you'll note there are three different kinds of airspace.  The 'FIA' entry will display the area frequency for that area.  The class 'E' frequency can also be confirmed here too.  Any time you wish to confirm the correct frequencies, you can quickly double-tap near your current position. It also works in New Zealand for the MBZ frequencies: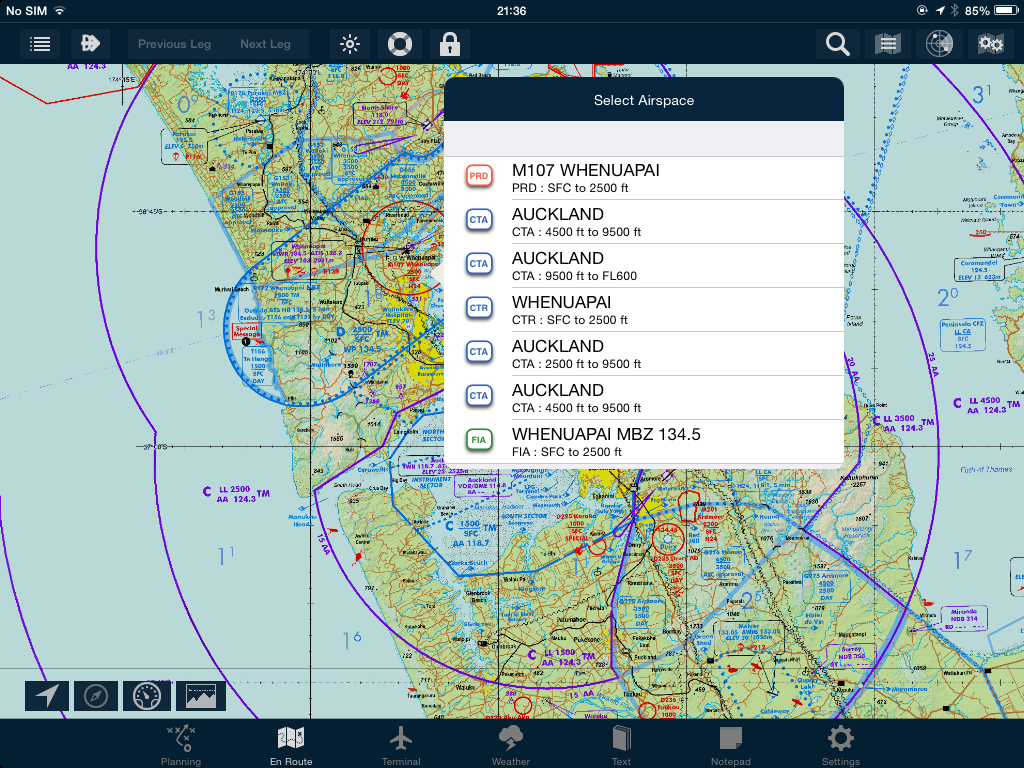 A little known ability of the Select Airspace popup in Australia is it's a manual way to request an Area Forecast.  Note that the Forecast Area entry also has a '>' symbol on its right.  This shows you not only the area boundaries, but the Weather pane will be opened and moments later (if you're connected to data) the selected area forecast will appear.
Finally, and probably most importantly, you can select PRD areas to find out further details about them and their status.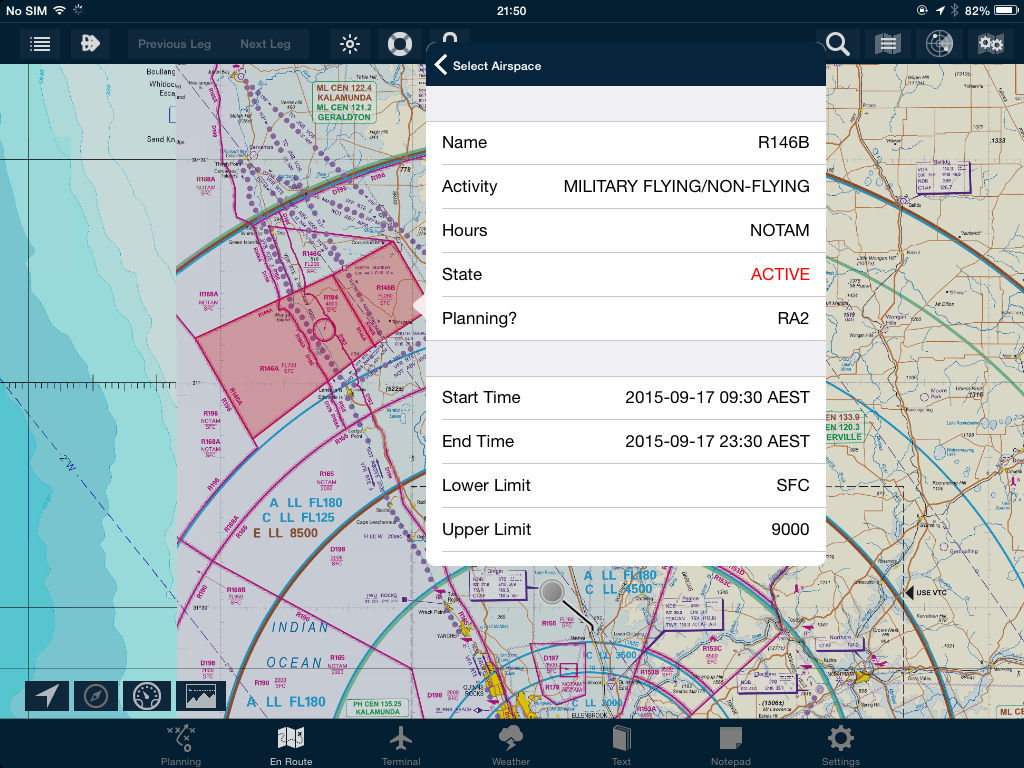 When flying in the United States, being aware of Temporary Flight Restrictions (TFRs) is very important:
Finally, to dismiss the Select Airspace popup, simply tap anywhere outside it.  It works both during the planning phase, and in flight.
Remember: single-tap for the nearest ground-based items (airports, navaids, etc), double-tap to find out about the airspace above.
Enjoy!
https://www.avplan-efb.com/wp/../shared/content/uploads/2015/09/Select-Airspace.png
98
458
Evan
https://www.avplan-efb.com/wp/../shared/content/uploads/2016/10/newlogo2.png
Evan
2015-09-18 06:00:33
2015-09-17 22:55:52
A closer look at Airspace