Military Solutions
AvPlan EFB is in daily use by defence forces around the globe. Trusted, proven and certified, AvPlan EFBs global capabilities simplifies operational deployments, both strategic and tactical. AvPlan EFBs 'offline' model ensures that operations can be carried out with maximum privacy.
AvPlan Cloud and its integration to various MDM platforms ensures licensing can be centrally controlled and custom charting deployed quickly and easily as required.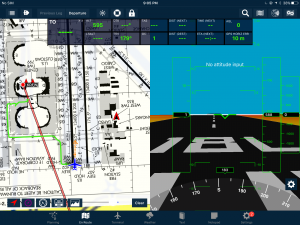 Synthetic Vision
AvPlan EFB has a complete synthetic vision system which displays terrain, runways and obstacles ahead of your aircraft. When combined with a supported AHRS it becomes a complete backup attitude indication system.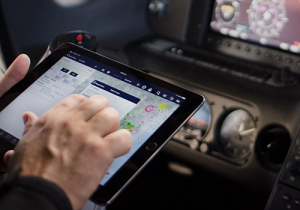 Virtual Copilot
As you fly the AvPlan EFB virtual co-pilot will warn you of runways, airspace and active airspace, terrain and frequency changes. These warnings can even come as audio alerts in your headset, enabling you to remain 'eyes out' of the cockpit and not have to stare at your EFB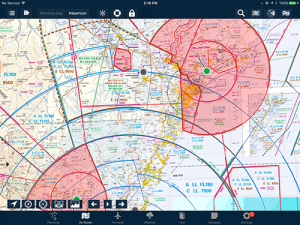 Seamless Charting
AvPlan EFB provides seamless VFR and IFR charts. Never fly off the end of a map. Additionally, over these charts you can selectively overlay the status of airspace (active PRD/MOA for example), weather radar, lightning, freezing levels, METARs, traffic (ADSB and AvPlan Live) and more.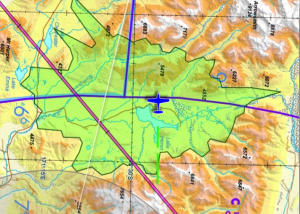 Glide Range Display
AvPlan EFB will display the current glide range of your aircraft as you flight plan and fly. You can optimise your route to remain within gliding distance of an airport as you flight plan, and do so as you fly.
The glide range display takes into account the glide capabilities of your aircraft, current winds and the terrain.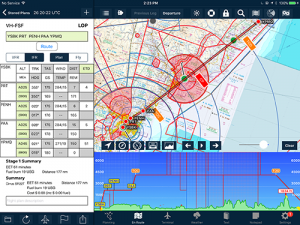 Flight Planning
Flight planning and ICAO electronic flight plan filing worldwide. Our global database ensures you can plan quickly and easily in any location, even without internet access. Flights can be planned in three dimensions – including stepped climbs and descents.
All tracks are displayed as great circle routes – as you would actually fly in an aircraft.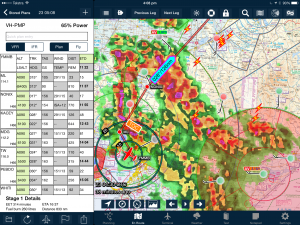 Weather
TAF, METAR, AIRMET, SIGMET, Weather radar (Australia, USA, Europe only), IR satellite, SIGWX, lightning. Everything you need for preflight planning all saved on your device for offline use in the air. TAFs and METARs are even displayed in plain text making them very easy to interpret.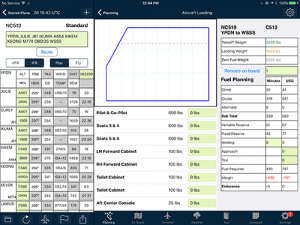 Weight and Balance
Advanced weight and balance, electronic passenger manifests, detailed fuel planning including approach fuel, holding, in flight delays and alternates.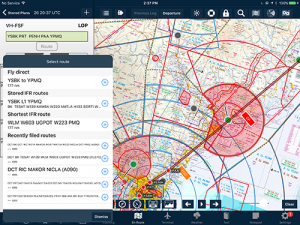 IFR Auto-Router
The AvPlan EFB auto-router will automatically calculate the shortest IFR route between any two airports (including SID/STARs in the USA) all without internet connectivity. AvPlan EFB will also display the most recently filed flight plans between the two points for verification.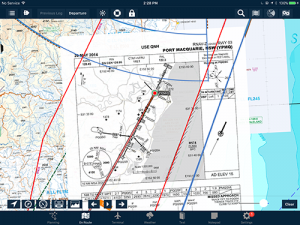 Approach Plate Overlay
Overlay any geo-referenced approach plate on any map. Perfect for flying IFR with complex airspace, traffic or weather around your approach. Additionally, the airport diagram will appear on the map as you zoom into the airport.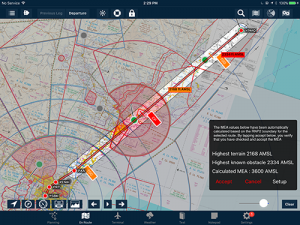 LSALT/MEA Calculator
Display and calculate an LSALT/MEA for a route. This can be for a 7nm, 10nm or a traditional navaid-navaid route. AvPlan EFB will use its internal terrain and obstacle database to calculate and display the appropriate lowest safe altitude.
AvPlan EFB also displays the grid MORA as you flight plan and fly, based on a 10nm buffer around your flight path.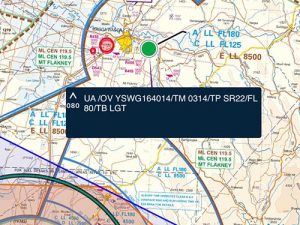 PIREPs
Croud-sourced in flight weather reports, overlaid on all maps as easy to interpret icons. Share your current in-flight conditions with others with a touch of a button. Additionally, in the USA, these are forward to NOAA and appear in all standard briefing products.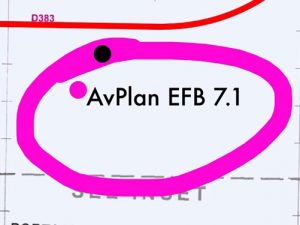 Annotations
Annotate any map or airport diagram/approach plate with text or freehand annotations. This provides the idea way to keep up with NOTAMed information. These annotations also sync wirelessly with all your devices in real time, and can be shared with other users via AirDrop or email.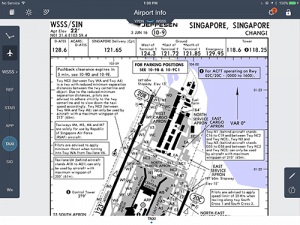 Jeppesen FliteDeck
At the touch of a button transfer flight plans from AvPlan EFB into our global charting partner, Jeppsesn FliteDeck. Complex flight plans can be quickly and easily transferred to give you access to global airport diagrams and instrument approach procedures.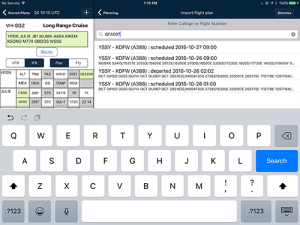 Flight Plan Import
With a single touch, import any previously filed flight plan from any external flight planning system. All route details, speed and altitude changes will import onto your device.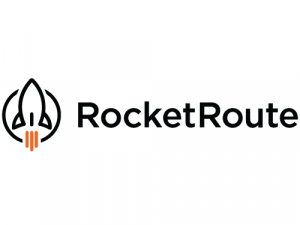 RocketRoute
With a single touch, import any flight plan from our web based flight planning partner, RocketRoute. Connect AvPlan EFB to RocketRoute to create flight plans on the web, perform pre-flight briefings, import flight plans into your device or save plans from your device into your RocketRoute account.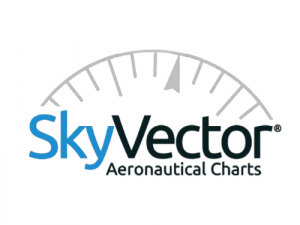 SkyVector
With a single touch, wirelessly beam flight plans from our web based flight planning partner, SkyVector. Flight plans will automatically save on all your EFB devices with a single touch.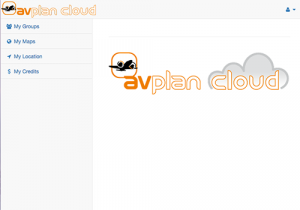 AvPlan Cloud
Manage all devices in your organisation from our cloud management platform. Manage licensing, report on software versions, data versions and upload custom charts.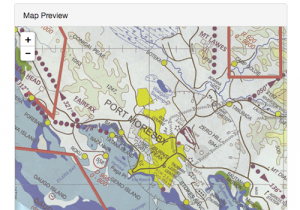 Custom Charting
Many flight departments do not operate using just aviation charts. Upload your own GeoTIFF/GeoPDF charts and deploy them to all your organisations EFBs wirelessly through our management portal.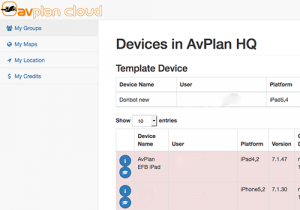 Device Management
Report on and ensure compliance for all your EFBs in your organisation. Display software versions and ensure all devices have the appropriate data loaded for your operations. AvPlan Device Management is incredibly important for those wanting to reduce the risk of deploying EFBs in their operation.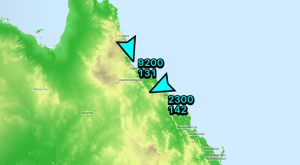 Live Flight Tracking
Live in-flight tracking via 3G/Cellular networks or satellite. Your location can be shared with others via the avplan-efb.com website.
If you do not turn up at your destination we have some idea of where to begin to search. AvPlan EFB even displays the location of other nearby AvPlan EFB users on your EFB.