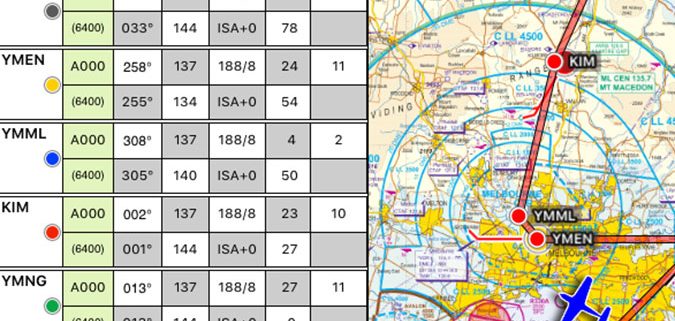 The METAR Overlay on the EnRoute map has been available in AvPlan EFB for a few years now, however what happens if you're not looking at the map at the time?  …or even that part of the map?  AvPlan EFB now displays the METAR status in the flight log: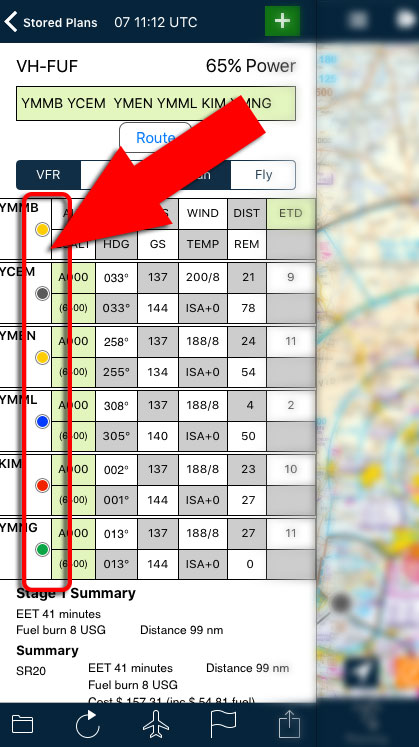 Not all waypoints will have a METAR dot, but if there is a METAR station associated with the waypoint you'll automatically see it depicted in your flight log.  They will update at as the METARs get updated.
Tap on the row of a waypoint and tap MET to see the full METAR/SPECI details.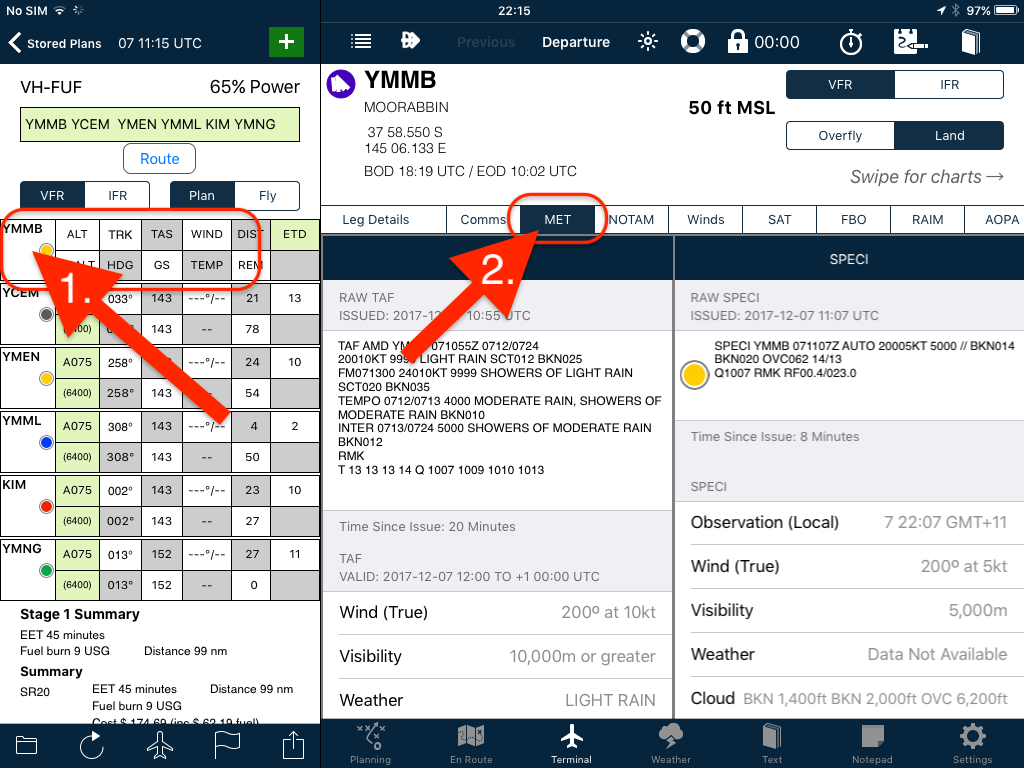 For a quick reminder of how to decode the colours:
• Green (VFR). Visibility >8km, Cloud >3000ft AGL.
• Blue (Marginal VFR). Visibility >5km, Cloud >1000ft AGL.
• Yellow (IFR). Visibility  >1600m, Cloud >500ft AGL.
• Red (Low IFR). Visibility  <1600m, Cloud <500ft AGL.
• METARs with unknown or missing data (some only collect wind and/or QNH) are displayed as grey icons.
https://www.avplan-efb.com/wp/../shared/content/uploads/2017/12/METAR_Glance.jpg
372
675
Evan
https://www.avplan-efb.com/wp/../shared/content/uploads/2016/10/newlogo2.png
Evan
2017-12-08 05:55:52
2017-12-07 23:02:06
At-a-glance METARs

AvPlan EFB now includes a global database of controlled and special use airspace. No matter where you fly you can plan to avoid airspace during pre-flight planning and also receive airspace notifications as you fly.
To view airspace as an overlay on the maps, open AvPlan EFB on your device and tap Map Settings, View Items, Airspace to add that overlay.
The airspace database is fully compatible with the AvPlan EFB Virtual Copilot.
No special actions need to be taken to download this database – AvPlan EFB will automatically download and save the required data for the regions you have selected.
https://www.avplan-efb.com/wp/../shared/content/uploads/2016/11/IMG_0375-3-e1479243270533.png
1402
1408
admin
https://www.avplan-efb.com/wp/../shared/content/uploads/2016/10/newlogo2.png
admin
2016-11-16 03:49:06
2016-11-16 07:54:45
Global Airspace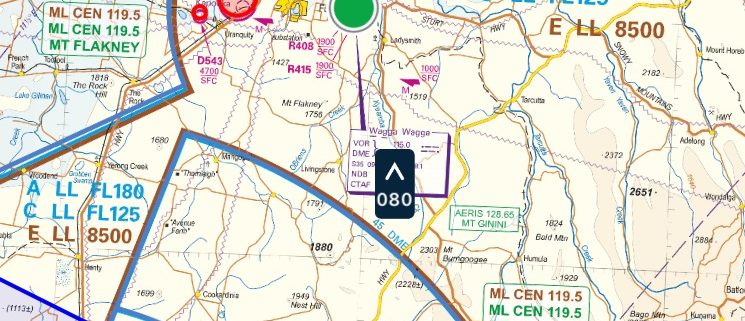 AvPlan EFB 7.1 brings pilot in-flight reports (PIREPs) to our customers. PIREPs are updated via the internet, ADSB (USA Only) or satellite (when connected via GlobalStar). PIREPs are short, inflight weather reports generated for pilots for use in flight or for re-flight planning. PIREPs are an excellent tool for communicating current in flight conditions to other pilots which will help everyone to know 'what is happening ahead'.
To view PIREPs, open AvPlan EFB and on the Enroute pane, tap Map Settings, View Items, Pilot Reports.
AvPlan EFB represents a PIREP by a simple map icon showing the weather condition (turbulence or icing) and the altitude. Double tap on the PIREP to view the full text. This may include cloud, turbulence and icing levels, current wind. Additionally, a plain text field is available for general remarks.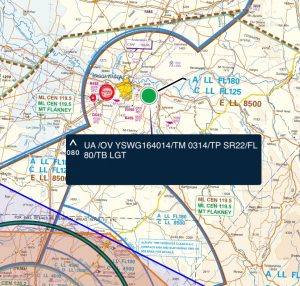 Our friends at MzeroA have a great post about interpreting PIREPs. PIREPs always contain the location of the report, altitude, aircraft type and time. The rest is a series of optional elements representing turbulence, icing, wind, cloud and remarks.
To submit a PIREP, tap on the map where you wish to submit the report. Tap 'Submit PIREP' from the Nearest Item window which appears. A form will be displayed. You can select the weather phenomenon, add the current altitude, winds, cloud and remarks and then submit it. Once you tap Submit it will be almost instantly available to all other AvPlan EFB users (assuming they have some form of network connectivity). No personal information (such as aircraft callsign, name etc) is transmitted.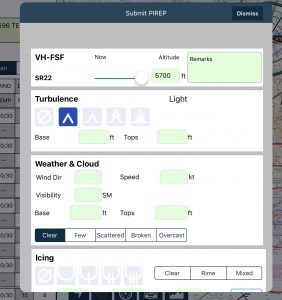 In the USA your PIREPs will be forwarded on to NOAA and available to all other users (regardless of EFB platform etc) within minutes.
https://www.avplan-efb.com/wp/../shared/content/uploads/2016/10/FullSizeRender-7.jpg
661
745
admin
https://www.avplan-efb.com/wp/../shared/content/uploads/2016/10/newlogo2.png
admin
2016-10-09 16:12:03
2016-10-09 16:12:03
PIREPs