Learn about our Team and Culture
We are a team of dedicated professionals, ready to help you Plan smarter and Fly sooner
Bevan Anderson
Company Founder and Director
With a background in large Information Technology infrastructure programs, Bevan is a passionate aviator.
A private pilot with 23 years' experience, with VFR, IFR and Commercial rating, Bevan's vision for AvPlan began in 2010 when the Apple iPad was launched. Based on the concept of a self-updating flight plan – one that behaved like a paper plan, but linked to all manner of useful inflight information - the idea developed into AvPlan 1.0.
When he's not running AvPlan and hanging out with other pilots talking all things aviation, Bevan enjoys spending time with his family . Bevan currently flies an A36 Bonanza and is learning to fly a Cirrus.
AvPlan EFB - Electronic Flight Bag
Simon Hackett
Shareholder and Technical Advisor
With a background in information technology and telecommunications, Simon Hackett is renowned for his passion of investing in dynamic and progressive start-up companies.
In November 2013, Simon made an investment in AvSoft, publically declaring the company 'a brilliant intersection' of his two biggest passions – technology and aviation. A convert to AvPlan from day one, Simon enjoys brainstorming with Bevan, providing ideas for AvPlan's future direction.
Simon is the owner of a Stemme S10-VT Motor Glider and a PC-12NG.
AvPlan EFB - Electronic Flight Bag
Peter Derrick
Technology Manager
Peter has been working in the aviation IT industry for over 20 years delivering software and mission critical systems to an international client base that includes airlines, airports and aviation authorities. He has worked for leading aviation companies such as British Airways, Preston Aviation, Boeing and Jeppesen and brings with him a wealth of software development, aviation domain and business experience.
Peter has been an aviation enthusiast all of his life and enjoys all things aviation.
AvPlan EFB - Electronic Flight Bag
Rochelle Brown
Project Manager
An enthusiastic right hand seat pilot, Rochelle enjoys the convenience and romance of flight in light aircraft. A keen traveller, Rochelle has lived in numerous countries, working in both government and not-for-profit sectors in project management roles. As the AvPlan office manager, Rochelle coordinates the logistics of staff, events, payroll and travel.
In her spare time, Rochelle loves reading, travelling, good food and great company. Her most memorable flight was flying to and around New Zealand in a Bonanza.
AvPlan EFB - Electronic Flight Bag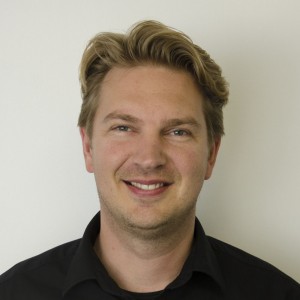 Edgar Olyerhoek
Software Developer
Originally from the Netherlands, Edgar studied computer science and gained employment developing military simulators.
When he moved to Australia, he fulfilled a lifelong dream, and become a pilot. He started with a RA-Aus pilot certificate, flying Foxbats on bush strips in WA. He's now working on his PPL.
Edgar is mostly involved in further developing the Android version of AvPlan EFB.
AvPlan EFB - Electronic Flight Bag
Kim Wadham
Customer Support, Queensland
With over 35 years of experience in the industry, Kim is an Aviation Consultant and Director of his own company, KMW Corp Pty Ltd. As his business specialises in flight simulator sales and support, pilot supplies and technology services, he is ideally positioned to extend his knowledge and experience to AvPlan.
A strong supporter of general aviation, Kim owns a Socata Trinidad and holds an ATPL, MECIR, Instructor Rating and Chief Pilot Approval.
AvPlan EFB - Electronic Flight Bag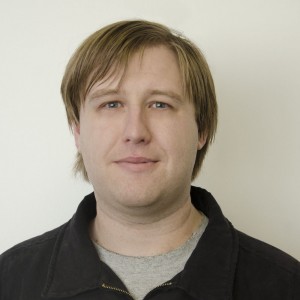 Nick Taylor
Web Services Developer
Growing up in Melbourne and graduating in 2007 from RMIT with Bachelor of Applied Science - Computing & Internet Technology and working in IT ever since, Nick has always been a big fan of aviation. He also enjoys travel, photography and will begin working towards his own pilots licence in the near future.
AvPlan EFB - Electronic Flight Bag
Evan Schoo
Customer Support
Evan grew up in Gippsland, Victoria and graduated from Melbourne University with a Music Degree in the early 2000s. Since graduation, he has served with The Australian Army and Victoria Police as a musician/public relations/online content manager. Evan also runs a small photography business.
Evan began his flying journey in 2007, after a TIF gifted to him by his wife. He began training straight after and counts flying to Port Fairy and landing alongside the beach as amongst his most memorable flights. His passion is introducing new people to the joys of personal aviation.
AvPlan EFB - Electronic Flight Bag
Kreisha Ballantyne
Consultant, Australia
Kreisha is known for her passion and enthusiasm for aviation. A private pilot of just over 550 hours, she is currently working on her private instrument rating. Like Evan, she was introduced to flying via a TIF. Declaring it 'love at first flight' she went on to obtain her PPL in 2009.
With a background in journalism, Kreisha has been a committed user of AvPlan since its inception in 2011 and loves nothing more than demonstrating the app to new and current users.
AvPlan EFB - Electronic Flight Bag
Darren Heiberg
Consultant, Australia
A team member since 2012, Darren is an instrument-rated private pilot and co-owner of a Piper Archer. He enjoys testing new AvPlan software releases and meeting other pilots.
With over 20 years in corporate IT and Project Management, Darren has been able to combine his career and passion for aviation, having worked for AirServices Australia, Jetstar Airways, Melbourne Airport, STA Travel and HP.
Darren's favourite destination is the small airstrip at Apollo Bay on the Great Ocean Road at the start of a long weekend.
AvPlan EFB - Electronic Flight Bag
Wick Taylor
Consultant, USA
Currently an instructor at Peak Aviation, Colorado Springs, Wick holds a Gold Seal CFII and MEI. With over 1700 hours total time, he is passionate about aviation. A recent recruit to the AvPlan team, Wick is committed to improving aviation safety through the use of technology.
A former motor cross competitor, when not flying Wick enjoys golf and fishing.
AvPlan EFB - Electronic Flight Bag